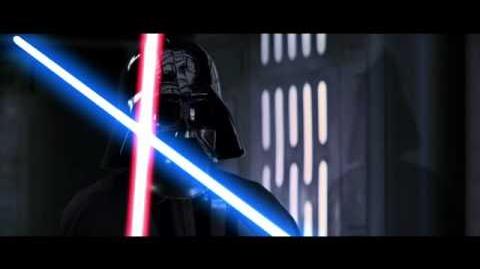 Kinect Star Wars
is a video game in development for the Xbox 360's Kinect peripheral. It was announced at the Electronic Entertainment Expo on June 14, 2010. The game is being developed by LucasArts and Microsoft Game Studios. The game is planned for an April 2012 release along with a special bundle of a Star Wars-themed console and controller.
Read more...

What is your most anticipated Kinect game?


Loading RSS data...
Create blog post
Blogs
Today is a much anticipated release for Star Wars fans worldwide, as Kinect Star Wars will be released. However, it seems that not many people are overly excited about the game as it currently has a Metacritic score of 57. Let's take the time to highlight a few reviews of this game.

Digital Spy

Read more >

Microsoft has announced that Kinect Star Wars, the motion controlled game from the Galaxy Far, Far Away, which was originally slated for "holiday 2011", has been delayed until 2012.

According to Microsoft, it will allow the game to realise its "full potential".

Well, it's a bummer for all Kinect-ownin…

Read more >
See more >
Ad blocker interference detected!
Wikia is a free-to-use site that makes money from advertising. We have a modified experience for viewers using ad blockers

Wikia is not accessible if you've made further modifications. Remove the custom ad blocker rule(s) and the page will load as expected.